Wilderness First Responder and River Rescue Certification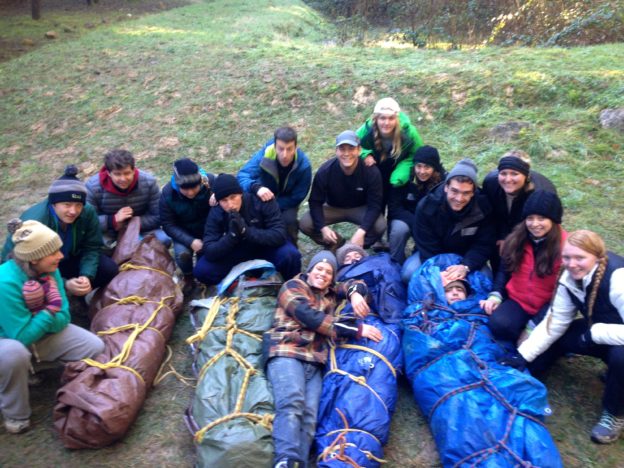 This is the best course around for any type of water person. The Wilderness First Responder will be combined with the River Rescue Certification course. Scenarios will be primarily kayak, raft and cataraft based; with all other outdoor activities included in the Scenarios.
It focuses on developing skills for treating problems outside the " golden hour" of first response, under extreme conditions or forced to improvise. It is based on the protocols set by the Wilderness Medical Society and instruction encourages the students ability to think through body systems in an effort to determine the best response to traumatic, environmental or medical situations. Classroom sessions are followed with hands on practice to integrate the information in a field setting. 100% attendance is required and there will be a night scenario included. The students will get to see their skills in action as video coverage of intensive scenarios will be reviewed towards the end of the class. A comprehensive written exam is also administered. The course includes AEHS adult, child and infant CPR certification which is OSHA approved.
The River Rescue Certification is a DYNAMIC water rescue course specifically written and designed for private boaters, kayakers and non-profit organizations!  Basic river skills are a prerequisite! Emphasis is on identifying hazards and on RESCUE itself; both of self and others.  Thinking through rescues is also emphasized.  This is the class you want as a boater to stay safe and know what to do if something goes wrong.  Although this course meets agency Swiftwater Rescue certification requirements for river guides and kayakers; its pace allows for thorough integration of knowledge and practice of the skills that matter.  The two day river rescue format makes the course more affordable and accessible.  This course should be a prerequisite to anyone boating on any river anywhere!  The course addresses the river rescue needs of rafters, cat boaters, kayakers, pack rafters, canoeists, riverboarders and SUP paddlers.