Testimonials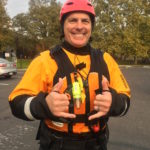 Just recently took a Swiftwater class with Don Lester and Liam O'Neill at Knight's Ferry. In my 23 years of being a fireman, it was easily one of the best taught classes I have ever taken. The professionalism and knowledge of these two men was off the charts. The made the class interesting and fun. Thank you for preparing me to excel at the next step in my career. I will recommend you to everybody that i know is interested!
We had a wonderful experience with Aaron Root yesterday for our specialized Stream Crossing/Stream Rescue class. Thank you so much for working with the Sierra Club to provide such an excellent experience to the leaders who attended. It is my hope to expand the number of leaders who wish to receive similar training and I will be raising the issue at the leadership meetings I attend. Hopefully we will work together again in the future.
Aaron was a thorough, competent, and encouraging teacher. We all highly commend him for his professional and personable teaching style and interaction with us. I would recommend Aaron and Sierra Rescue to anyone who asked my opinion of your courses!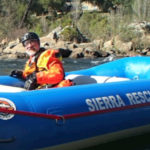 I had expected the class to be informative and fun. It far exceeded my expectations in both of those areas and I hold Zach personally responsible. He had a way of communicating the lessons in a manner that made them easy to understand and put into use in the hands-on scenarios. The time spent in the river, while hard work was always fun and educational.
California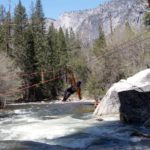 Sierra Rescue does an outstanding job of putting on the SRT-A training. This was my second time attending this course. On both occasions the training was conducted  professionally and the experience was fun yet challenging. The spectacular views at Yosemite make it all time! I will continue to recommend Sierra Rescue to my colleagues in the future.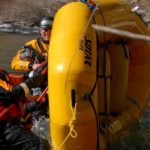 These instructors were some of the best in my 21 year career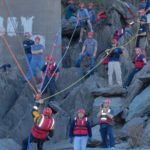 They made specific references how certain maneuvers could have been used in an urban area like when Hurricane Sandy hit NYC. The class was very professional and I hope we get to return for further refreshers or classes.
Best Instructors at a hands on class I have encountered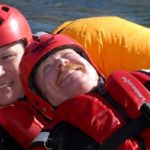 Many courses attended over the years and this group of instructors was by far the best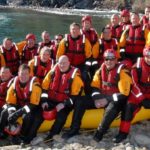 Best class in 10 years in FDNY. Can't wait to come back for more!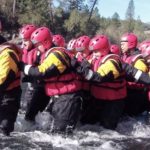 Most enjoyable course I have taken for FDNY