Wilderness First Aid and CPR: 24 hour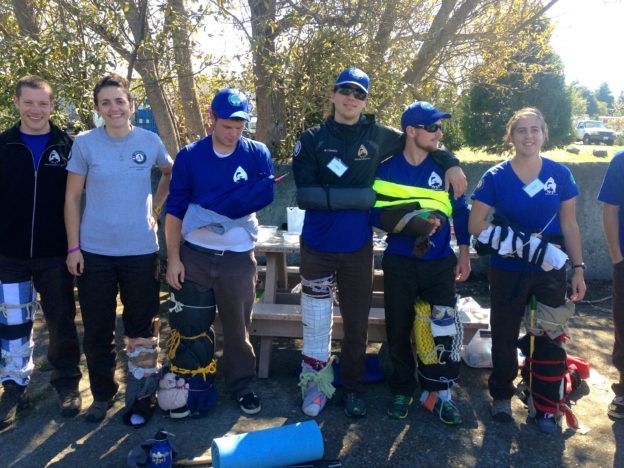 This 3 Day Wilderness First Aid/CPR Course is ideally suited for students of all kinds and abilities. We emphasize hands-on scenarios and practice, so come ready for a great day full of activity and learning outside! You are guaranteed to learn a lot and have a great time!  
Sierra Rescue presents skills and techniques according to practice guidelines established by the Wilderness Medical Society as outlined in the Wilderness Medical Society Practice Guidelines. All our Wilderness Medicine and First Aid and CPR courses follow American Heart Association, OSHA and the Wilderness Medicine Society standards for CPR, AED and First Aid training.
Students completing the course will receive a 24hr Wilderness First Aid Card (good for two years) and an OSHA Approved CPR Card (good for two years). This meets or exceeds the minimum requirement for most CPR/ First Aid training needs.